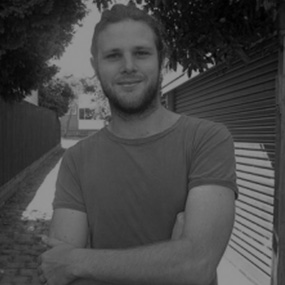 Caption
2013 Speaker
Paul Seymour
website | http://oneweekjob.com.au/about/
Paul Seymour is the Co-Founder of One Week Job Australia, an inspiring project that saw him work 52 Jobs in 52 Weeks around Australia throughout 2012 to discover his passions in life.
Paul worked as a Beef Farmer, Journalist, Basketball Coach, Producer, Landscaper, Charity Worker, Band Manager, Social Worker, Photography Assistant, Hairdresser, High School and Primary School Teacher, Toilet Cleaner, Event Manager, Cook, Stage Hand for the Foo Fighters, Youth Worker and even a Chocolate Maker, just to name a few.…and to think he only ever completed 1 day of University!
After a filling a backpack he sold off the rest of his worldly possessions to fund his journey. Committing entirely to a cause of self-discovery, employers did not pay wages but were encouraged to donate what would have been a weekly salary to charity.
It was through the process of documenting his journey online that Paul soon realised that the story had become less about the search for his 'perfect job', but rather a series of stories from inspirational people who had found theirs. It is in their stories that Paul discovered the key to finding his own passions.